As the summer heat starts to taper off, it's the perfect time to start thinking about fall camping getaways. Whether you enjoy hitching up an Airstream trailer or roughing it in a tent, there are plenty of places in Texas to enjoy sitting around a campfire in the shadows of some incredible geological formations. Here are some great Texas weekend getaways. Remember, if you're looking for camping luxury, Airstream offers unmatched craftsmanship and design.
Enchanted Rock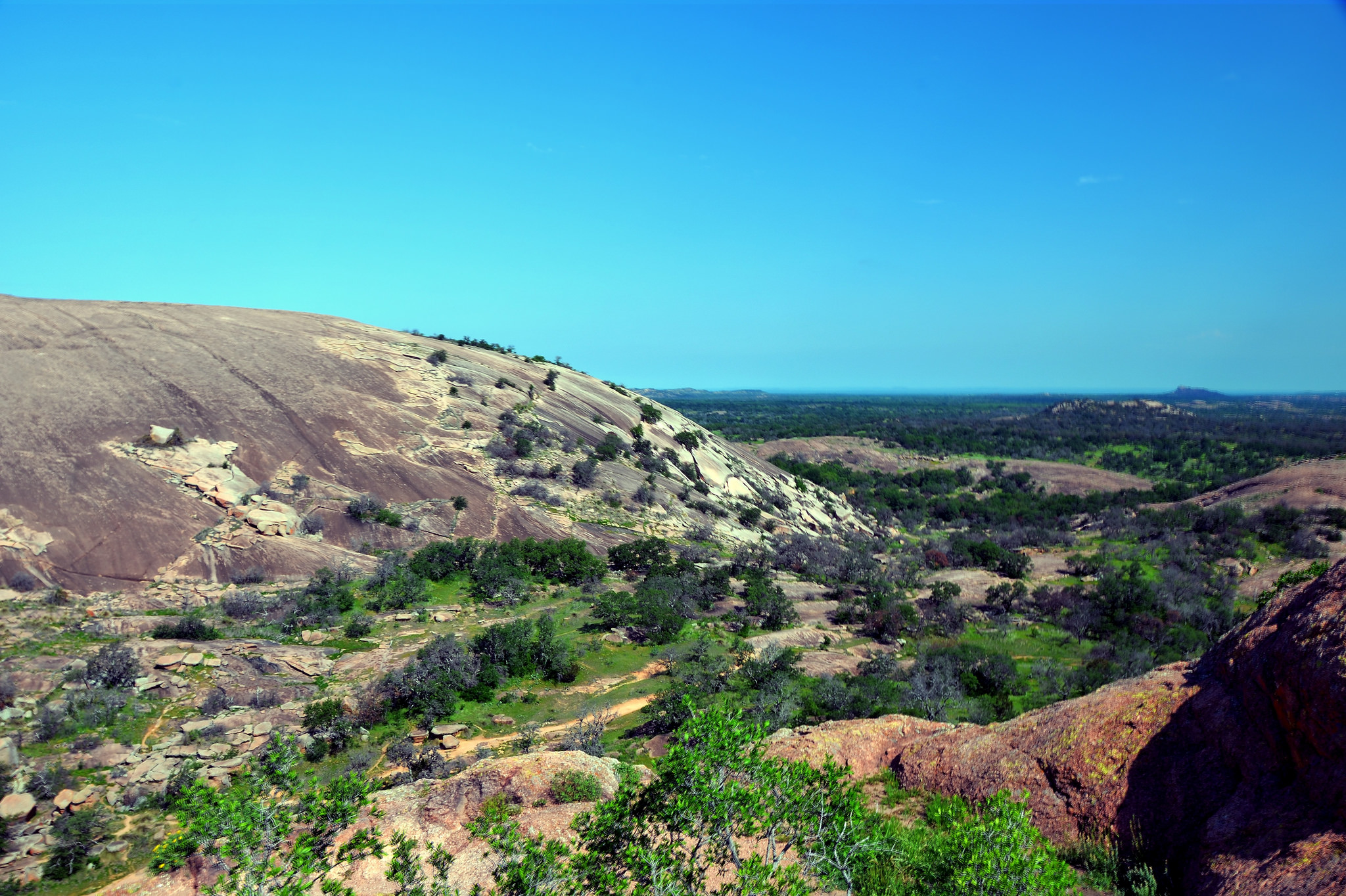 Just 17 miles outside of Fredericksburg sits this domed rock formation that has been inhabited and visited by Texans for as many as 11,000 years. Named Enchanted Rock because of the folklore of Native Americans who ascribed magical powers to the rock, this formation now sits within the boundaries of the Enchanted Rock State Natural Area. Composed of pink granite, this exfoliation dome emerged as part of the Town Mountain Pluton almost 1.2 billion years ago. It first surfaced during the Cambrian period and was re-exposed most recently during the Tertiary and Quaternary Erosion cycle. Today, visitors can scramble up the 425 feet to the dome's peak or go spelunking in the rock's hidden caves. Make it a weekend and pitch your tent (or trailer) at one of the park's many walk-in and primitive campsites.
Guadalupe Mountain Range
Located in the far western reaches of the state sits Texas' highest mountain range, the Guadalupe Mountains. During the Permian Period, much of present day Southwestern United States, including West Texas and New Mexico, lay in the Permian Basin. At this time, the Permian Basin was a large inland sea teeming with oceanic flora and fauna. Eventually, events occurred that caused the sea to start evaporating, leaving in its wake a large fossil bed, the Capitan Reef, in the area known as the Delaware Sea. Millions of years later, this dried-out sea bed was displaced by tectonic events which pushed the Capitan Reef to its present altitude, thousands of feet above its original location. Today, this area is known as the Guadalupe Mountains, a range that contains Texas' highest peak, Guadalupe Peak. If you're feeling adventurous, you can scale the 8,751 feet for a lofty view of the Chihuahuan Desert. If heights aren't your thing, there are plenty of other trails that will let you explore the geological wonder of this National Park.
Palo Duro Canyon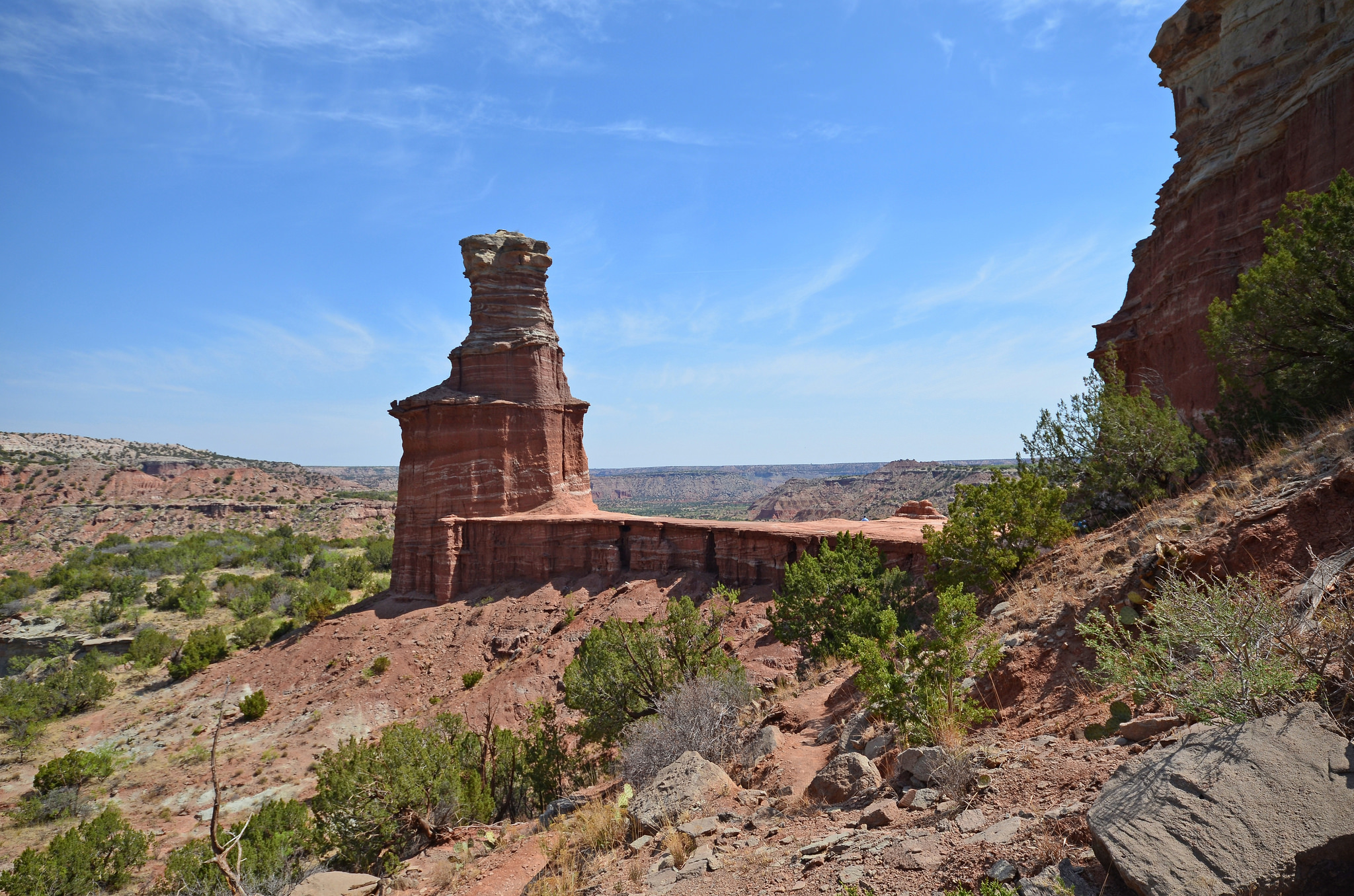 If you've ever visited the Amon Carter Museum of Art in Fort Worth, you may have caught a glimpse of Georgia O'Keefe's watercolors of Texas landscapes in its permanent collection. This famed American painter spent a couple of years living in Amarillo, painting Palo Duro Canyon when she wasn't busy teaching classes at West Texas A&M University. Long recognized for its rugged yet beautiful landscape by both professional artists like O'Keefe and even amateur eyes, the Palo Duro Canyon is also a geologist's dream. Just 2nd in size to the Grand Canyon, this North Texas Canyon was carved out by the Red River during the Pleistocene. The river left behind dramatic geological features including hoodoos that tower above the rest of the red rock, dusty canyon. If you decide to visit Palo Duro Canyon State Park for a weekend of camping, make sure to pack plenty of water to stay hydrated in the park's dry desert clime.
These geological formations just scratch the surface of Texas' diverse and interesting geology. There are plenty of great places in Texas that allow you to indulge your passion for geology and love for adventure.